FAMS
Overview & DFES Contract
In 2009, prompted by a planned Telstra infrastructure decommissioning – DFES (then FESA) put to Public Tender a contract for the management of the DBA network and delivery of DBA services, including replacement installation of new ASE units into all monitored premises across the State. This contract was awarded to Chubb Fire Safety Pty Ltd. Trading as Fire Alarm Monitoring Services (FAMS) – Chubb delivers customer service, administration and 24/7 monitoring services to DFES and all DFES' monitoring customers.
In all operations, FAMS are acting on behalf of DFES and there is complete commercial separation between FAMS and the Chubb Fire Safety business units. This guarantees no conflict of interest for Chubb and ensures delivery of an independent service on behalf of DFES. The contract governance is overseen by the DFES Director of Information & Communications Technology and on a day-to-day basis is managed by the DBA Contract Manager.
Customer Service & Monitoring Centre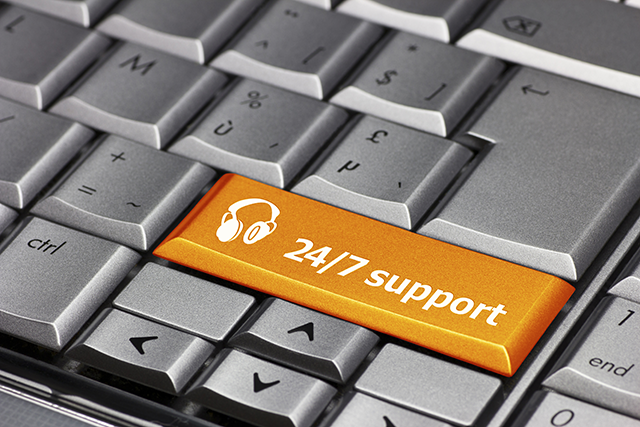 The FAMS Monitoring and Customer Service Centre operates 24/7, delivering DFES customers with uninterrupted, quality service. The FAMS team comprises of full time shift workers, administrative support and technicians, overseen by the Operations Manager. FAMS are the central point of contact for all matters relating to DBA sites. Main areas of responsibilities include (but are not limited to):
Monitoring

Outbound event notification
Inbound customer and technical support

Customer Service

New Connections
DBA Changes (including owner/ biller changes)
Disconnections
Billing and Debt Recovery (accounts administration)
Alarm Signalling Equipment (ASE) management and warranty
For additional information about the above items, monitoring customers should see the Monitoring Customers section of the site.
The FAMS Monitoring and Customer Service Centre staff participate in an intensive training program to ensure the highest level of product and process knowledge in order to provide DFES customers with a reliable support service.
FAMS contact details may be found in the Contacts section of the site.
Technicians
FAMS technicians are qualified and fire service industry-certified to the highest available standard. They perform all install, maintenance and recovery (disconnection) work at all DFES DBA sites throughout Western Australia. The technicians provide customers with remote and on-site assistance with the ASE unit. They also provide high-level technical support to fire service agents and end-user customers.
All FAMS technicians operate under strict and safety-controlled conditions. They are fully trained in workplace safety procedures and will meet all site safety and induction requirements prior to commencing any work at a site. They are provided with full safety training and PPE equipment to be able to carry out all work to highest level of safety compliance. Technicians are strongly encouraged to identify and report potential workplace hazards at customer premises to the FAMS CSC.
If a customers' premises requires the submission of a Safe Work Method Statement (SWMS) or Job Safety Analysis (JSA) then the FAMS office will be more than happy to provide this prior to site attendance (where possible).
Australian Standards
The FAMS monitoring and customer service centre is located in Jandakot, WA. The secure and protected facility meets all requirements of Australian Standard 1670.3 (2004) for fire alarm monitoring centres.
Copies of the Standard may be purchased online at www.saiglobal.com